Cleveland, TN–The Voices of Lee of Lee University will celebrate its 25th anniversary during the fall semester, as former members of the group will gather for a September weekend reunion featuring a nostalgic concert of music they have performed over the past quarter century.
Over 100 former members are expected to take the stage on September 14 to relive past highlights and make music together.
Since its debut performance in Lee's Dixon Center in September 1994, Voices of Lee has captivated audiences worldwide. Under the direction of Danny Murray, the ensemble has performed at the Notre Dame Cathedral in Paris, Christmas at the White House, Carnegie Hall, Shanghai International Music Festival, and in hundreds of appearances across the country. In 2018, they were featured at "Christmas on Broadway" in a national telecast concert called "Make the Season Bright" from the Beacon Theatre in New York City.
"Danny and the Voices of Lee have brought an unmatched level of skill and passion to audiences since day one," said Lee President Paul Conn. "The impact of their sustained excellence over 25 years is incalculable."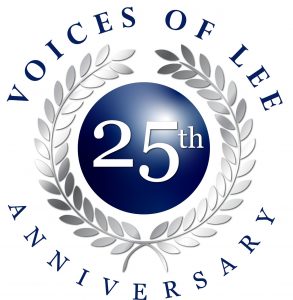 Voices of Lee was propelled into the international spotlight in 2009 when the group appeared on the debut season of NBC's Sing-Off competition for a cappella groups and finished as second runner up. In the spring of 2018, Voices won the "Collegiate Group of the Year," "Religious Group of the Year," and "Video of the Year" awards at the A Cappella Music Award ceremony in Nashville for their music video of "What a Beautiful Name."
This video once again thrust Voices into the spotlight with over 58 million views to date, following their May 2017 video performance of "No Longer Slaves," which also went viral within 24 hours. So far, the videos have been viewed more than 100 million times on social media channels.
"My time in the Voices of Lee completely changed the course of my life forever," said Phil Nitz, former Voices member and current worship leader at Christ Church Nashville. "Not only did I grow as a musician, but I was stretched in ways that helped me learn invaluable lessons about myself, my calling, and God's faithfulness to those who walk in His will."
Voices has also appeared on Good Morning America, Bill Gaither's video series, the Gaither Family Fest, and produced the "Voices of Lee Evening" at Miracle Theatre in Pigeon Forge, Tennessee, each week for nine months. They have recorded 16 CDs and two DVDs.
"What an honor it has been to lead Voices of Lee for the past 25 years in our mission to represent Lee University and be ambassadors for Cleveland, Tennessee!" said Murray.
Murray has coached collegiate musicians for more than 40 years. He is a Lee grad (class of 1975) and a choral clinician who brings practical instruction, humor and dedication to inspire singers to deeper understanding of their musical gifts.
Having spent the last 25 years as director of Voices, Murray holds the record for the longest running directorship of any vocal ensemble in the history of Lee University.
"September 14 promises to be a night to remember," said Murray. "We look forward to celebrating this wonderful occasion with friends and family from Cleveland and across the nation."
Tickets are on sale now for $15 (balcony), $20, or $30, depending on seating selection. To purchase tickets, call (423) 614-8320.
For more information about Voices of Lee or the anniversary weekend, visit www.voicesoflee.com or call (423) 614-8320.
(Source: Lee University)