Cleveland, TN–Lee University's most anticipated event of the year will begin this Friday, Nov. 2. Thousands of students, alumni, faculty, and staff will gather on campus for a Homecoming weekend of fun and new memories, as well as a Centennial Celebration to commemorate Lee's history and legacy.
"In a manner of speaking, we've waited 100 years for this weekend," said Jerome Hammond, vice president for university relations.
The weekend will host a variety of Homecoming and Celebration events and will begin with Check-In on Friday from 8 a.m.–6 p.m. in the Science and Math Complex, where alumni will receive their official Homecoming T-shirt while supplies last. Those not arriving until Saturday can check in that day from 8 a.m.–2 p.m.
Beginning at 9 a.m. on Friday, an array of Centennial Seminars will take place in various locations throughout campus. Faculty, alumni, and other special guests will share their experiences in a variety of topics, ranging from missions to professional acting and politics to technology innovation.
The Centennial Service of Celebration will take place at 10:30 Friday morning in the Conn Center, followed immediately by a Celebration Lunch at noon on the Pedestrian Mall.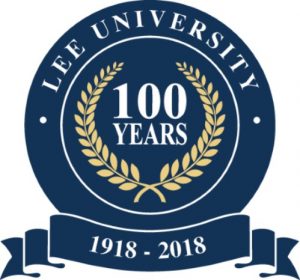 Friday evening will provide three different options for the weekend's attendees. Beginning at 7:30, "Music Makers: 100 Years of Music" will be presented in Pangle Hall, and the premiere of the Centennial Documentary film will take place in the Dixon Center. Additionally, Lee Theatre will present "The Lion, the Witch and the Wardrobe" in the Buzz Oates Black Box Theater, located in the Communication Arts Building. All three are ticketed events, and the latter two will recur throughout the weekend.
Friday's festivities will conclude with a Party at the Forum beginning at 9 p.m. on the South Quad Lawn.
"This will be a fun way to end a very full day," said Lee President Dr. Paul Conn. "It's going to be so special — alums, students, VIPs, faculty and staff, all hanging out together with a big surprise to end the night."
Saturday evening will include a special rendition of the crowd-favorite "Life at Lee." A Centennial performance will begin at 7:30 and include appearances by special guests Clark Beckham and Brooke Simpson, both Lee alums.
Weekend attendees will also get the chance to participate in the Centennial Walk, a historic campus tour that recurs every 30 minutes from 10 a.m.–2 p.m. on Saturday.
Various sporting events will take place throughout the weekend. An athletic alumni reception will be hosted in the Walker Arena lobby and front lawn at 10 a.m. on Saturday, and to kick-start the weekend's basketball games, a Flame Walk and a Tailgate Party with food, music, prizes, and games will take place on the Pedestrian Mall at 11 a.m.
Beginning at noon, the Lady Flames will take on Faulkner University, followed by the Flames, who will play against Piedmont College at 2 p.m. The Homecoming Court will be announced and the queen crowned during halftime.
One of the most popular events of Homecoming weekend, Department Breakfasts will take place Saturday morning at 9. This networking opportunity will allow alums to mingle with current professors and students. Each breakfast will include a keynote speech from a distinguished alum, and a department award will be given to an alum who excels in each field.
A range of clubs, organizations, and ensembles will celebrate anniversaries with alumni during the weekend. Campus Choir will honor its 60th with multiple rehearsals and receptions throughout the weekend, culminating in a reunion concert at 4 p.m. on Saturday in Pangle Hall. The Student Leadership Council will celebrate its 20th year with a reunion in the School of Business lobby at 1 p.m., while Lee Singers will mark its 55th with a reception in the School of Music. Greek clubs Epsilon Lambda Phi and Zeta Chi Lambda will also celebrate their 30th and 10th anniversaries, respectively, with events throughout the weekend.
On Sunday morning, Delta Zeta Tau, Epsilon Lambda Phi, and Campus Choir will host worship services in various locations. At 8:30 a.m., an Ellis Hall Fire Remembrance will be held at the site of the old residence hall on the SMC Lawn. The weekend will conclude with a Centennial Chapel Service held in the Lee University Chapel at 10 a.m.
"If alumni and friends have needed an excuse to get back to campus, this is a great one," Hammond said.
Childcare will be available on Friday evening and throughout the day on Saturday for a one-time $20 fee per family.
For a complete schedule or to register, visit https://www.leeucentennial.com.
(Source: Lee University)