Children and young people will have programs structured to their age groups during the upcoming 77th Church of God International General Assembly July 31 – August 3, 2018 in Orlando, Florida.
Adopting a Star Wars theme, the age-specific programs will carry the title, "Soul Wars: Our Faith Awakens." Children's Church (ages 3 – 6, potty-trained) will be held at the Orange County Convention Center (OCCC) West Concourse, room 206 ABC. Kid's Church (ages 7-12) will be held in 205 & 206 ABC. Both programs begin at 7:00 p.m. Tuesday through Friday. Doors open at 6:30 p.m. Check out will be 9:00 p.m.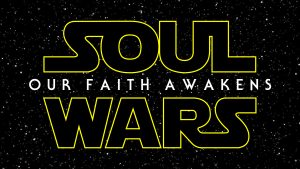 In addition to the evening programs, Kid's Day Camp for ages 7-12 will be offered at the OCCC room 206 ABC from 1:00 – 5:00 p.m. Tuesday through Friday. Special guest facilitators for the Day Camp will be ReMix Education. According to their website, Remix Education is "the most exciting educational assembly for any learning experience! REMIX is a Lexington-based professional mascot entertainment organization that provides unique assembly programs using hilarious mascot skits, crazy stunts, interactive games, and motivational speaking to get your students pumped up."
"The General Assembly will be an exciting place for children as well," stated International Youth and Discipleship Director David Blair. "Along with pre-service activities, there will age-specific worship services every night. Parents can feel secure to entrust their children while they enjoy the evening worship services."
A fee of $20 a day per child will apply for Kid's Camp. Children's and Kid's Church are free, but registration will be required for both day camp and worship services. Parents are encouraged to pre-register their child/children at ga18.org and clicking on the Children's Church link. This will help expedite the check-in process upon arrival at the General Assembly.