Lee University has announced two primary events that will take place at the upcoming Church of God General Assembly set for July 30 – August 3, 2018 at the Orange County Convention Center (OCCC) in Orlando, Fla.
Both of the events will take place on Wednesday night, August 1 at the OCCC.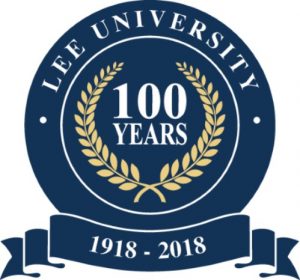 "Since this is Lee's Centennial year, we're going to have a huge shebang on Wednesday night," stated Lee President Dr. Paul Conn in an email notice to Lee alumni. "Please come sing with us in the gigantic Lee Alumni Volunteer Choir! This is not just for people who sang in choirs at Lee, but anyone who attended Lee — all ages, whoever — if you can or can't carry a tune, you belong in this choir!"
Former directors of the Lee Singers, Danny Murray, Delton Alford, and Brad Moffett will be conducting three songs, according to Conn.
"Danny assures me we can learn them in one easy rehearsal, scheduled for that same day – Wednesday, August 1, at 4:00 p.m. back stage," Conn said. He went on to stress the importance of registering for the event at leealumnichoir.com. Here there will be other details including suggested attire, links to the music, directions for parking, etc.
Following the service that night all Lee alumni are invited to attend an alumni reception where Lee's 100th birthday will be commemorated. The event will be held in the Valencia Ballroom of the OCCC.
Along with the Wednesday events, Lee will have a display in the exhibit hall where prospective students may inquire and alumni can reminisce. There will also be short videos to be shown prior to each evening service and several "giveaways" throughout the week in both the exhibit hall and convention center.