Cleveland, TN–A three-day revival beginning January 9, 2018, will take place at the Church of God International Offices. The event, which will be streamed live each day, is part of a three-day revival for Church of God International Offices employees, but everyone is invited to attend.
Speakers for the convocation include Jentezen Franklin, pastor of Free Chapel of Gainesville, Ga. and Irvine, Calif., Mark Walker, former senior pastor at Mount Paran North Church of God and currently vice president at Lee University, and Church of God General Overseer Tim Hill. Special musical guests will be featured and other events will be held in conjunction with the revival.
Chapel with the International Offices family has been a mainstay for decades. It's a time when employees across the campus are invited to set aside their ministry tasks for a few minutes to come together as one body and worship the One for whom they strive to serve each day.
Limited seating will be available at the International Offices, but all are encouraged to log on and worship via livestream.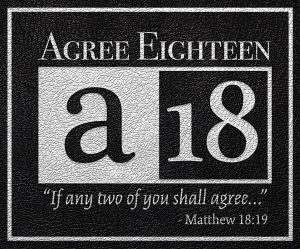 "For three days the International Offices family will concentrate on the past blessings of 2017 and 'agree' on what God has in store for 2018," said Church of God General Overseer Tim Hill. "We wanted to get out an early announcement to allow everyone to consider their involvement according to Matthew 18:19: 'if two of you agree on earth concerning anything that they ask, it will be done for them by My Father in heaven."
Additional information regarding Agree '18, including exact service times and livestream instructions, as well as further guests and events, will be posted as warranted.