The Church of God Evangel magazine has provided inspirational and insightful articles and Church of God ministry news to homes and churches for over 100 years. Pathway Press is now offering the opportunity to enjoy this respected resource anytime and anywhere on any digital device.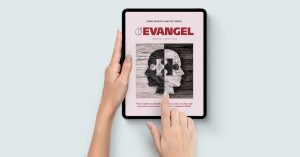 [1]The Evangel recently went to a bi-monthly printed release and has maintained a blog, but it has not been available in a digital format for several years. As is the printed publication, the digital version will be a paid subscription, however a free 30-day trial offer is now available featuring the September/October issue.
"We are thrilled to now offer the Church of God Evangel in digital subscription options: a single (one month), one year, and two-year subscriptions," stated David Ray, director of Church of God Publications and Pathway Press. "Of course, we will continue to have the printed subscriptions for those who desire the print version. The ability to offer the digital subscriptions will not only service those who prefer to get it via a digital platform but will also allow us to better reach the international church as well. The Church of God Evangel can now be delivered digitally to our ministers and laity around the globe without the cost and delay of print delivery."
To receive a free digital copy of the September/October issue of the Evangel simply follow the instructions below.
1) Go to evangelmagazine.com [2] and fill out your info
2) Select "Promo September October 2020 Issue – 30 Days"
3) Enter Code: 30DayMag
Enjoy Your Subscription!